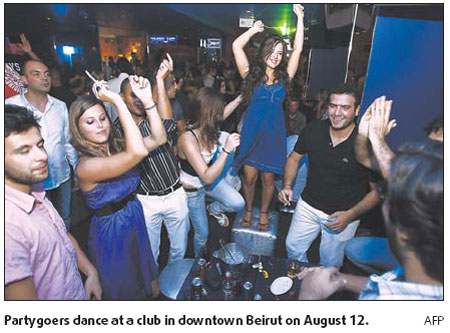 BEIRUT: From nudist beach parties and wild bashes hosted by the likes of Paris Hilton, to gay clubs, gambling and showgirls, Beirut is rapidly earning a reputation as the sin city of the Middle East.
Clubbers don't bat an eye in popping $1,000 for a bottle of champagne to guarantee attention at a trendy nightspot, where less is more as far as women's wear is concerned, and fireworks displays regularly light up the skies.
Lebanon has seen it all: a bloody 1975-1990 civil war, military occupation, high-profile assassinations, and unending political instability.