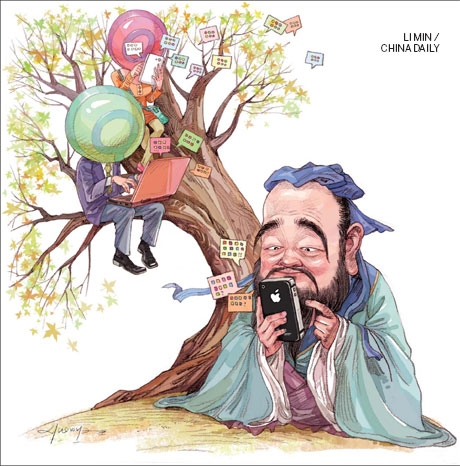 Weibo may reshape Internet behavior in China over next few years
It is the new kid on the block and growing leaps and bounds. Soon it may tower like a goliath over other better known peers in the Web world as suitors from the government, public and corporate sector jostle for attention on its platform.
Weibo, or micro blog, the sending of brief text, audio or video to select groups, is making rapid strides in China and reshaping the way information flows with their multiple sources and diversified, authentic content. It is also becoming an attractive platform for companies to showcase their products and reach out to more consumers.
Related readings:


Huge attraction for business


Information flow draws more people to weibo

Tapping into micro blogs is the new Marketing 101

Handle platform with kid gloves
Unlike Twitter, micro blog is relatively new to China and just two years old. Despite being a late entrant, the weibo has already started to reshape people's lives in China, thereby indicating its growing prowess.
A typical weibo starts with an "@" before the user's nickname, and like Twitter, has a word limit of 140 words. There is, however, one exception. Internet company Tom.com has set the weibo limit at 163 words to match with its parent company name 163.com. Unlike Twitter, a weibo can also be a picture, a voice message, a song and a video.
In February this